Our Current Residents
meet the pack
  Look at our senior squad! Each of us has our own tail to tell! Get to know our journey and how we got to Pooch'z B&B by clicking on our photo!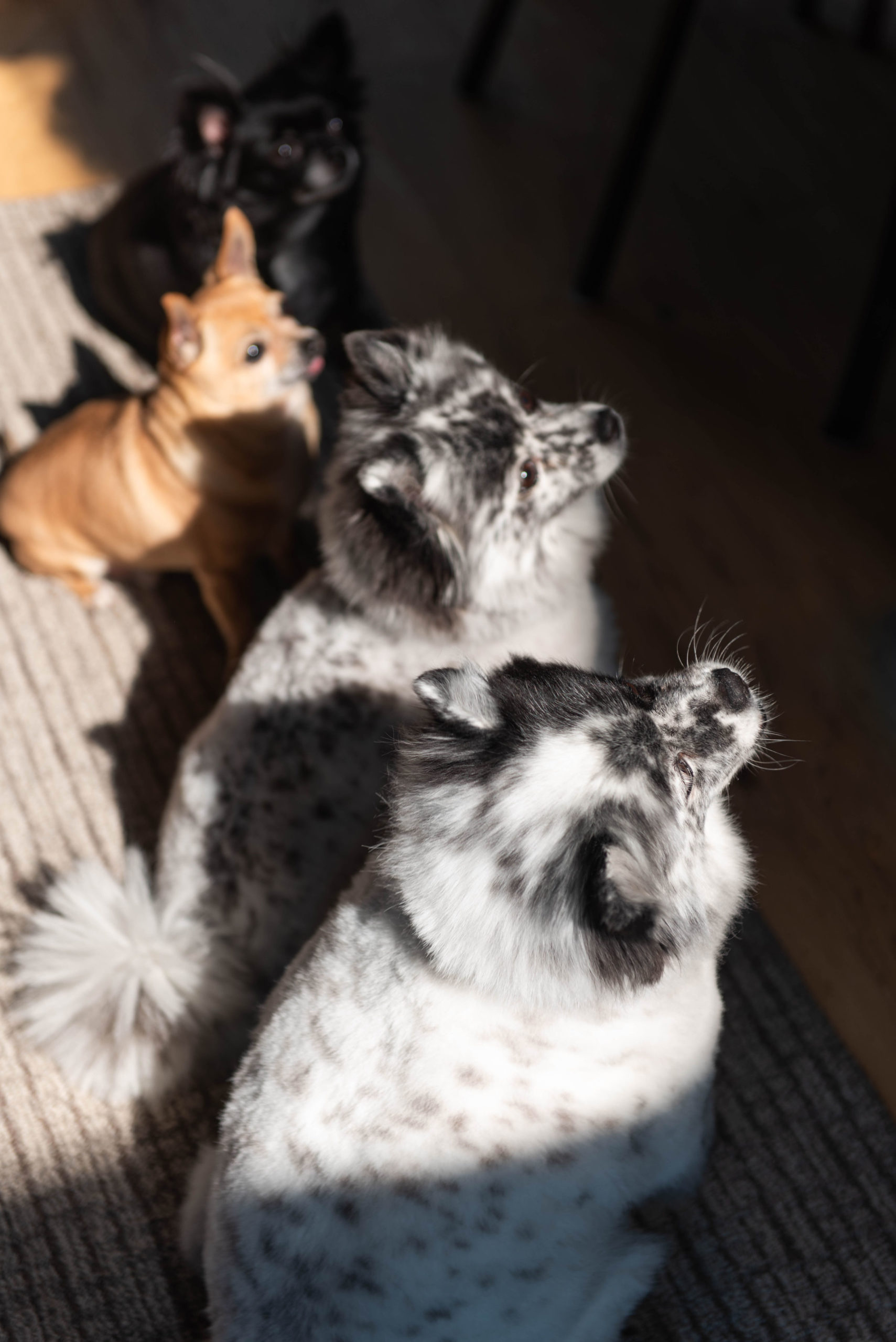 Tillie – 11 years young My name is Tillie and I am the Princess of the group here at Pooch'z B&B! Bowie prett...
Crossed the Rainbow Bridge
but not forgotten
A note from pooch
Hey, it's me Pooch! Just letting you humans and loved ones know that things are going great on the other side of the bridge. Juneau, Adak, and Kodi all greeted me on November 21st, 2018, with play, kisses, and a few sniffs. It was like old times! Roxie came home on Thursday, March 19th, 2020 and I couldn't believe how beautiful she still is. She feels great and runs with all of us.  With no teeth, she still eats like a champ! Tooko, is our new friend.  He joined us on April 30th, 2020. He keeps us all in line and herds us in the direction he thinks we need to go!  Mia, this tall, lanky, runway model, joined our pack on August 25th. She told us more about Pooch'z B&B and the new area's added for the seniors. She is so regal and graceful. I'm so happy she is here even though she towers over me!  We look forward to our play dates together as a pack, and we miss all of you!  You're forever in our hearts and please take care of all those who need you there at Pooch'z B&B.  Rest assured, me and the others will take care of them when they get here with us!
Love, Hugs, and Wet Kisses,
Pooch and the Gang!